Ahmedabad gets Smart city tag , Should you invest?
---
Explaining Smart City – In a smart city, infrastructure and amenities such as water, sanitation, energy, transport, public safety, education and health care are integrated and managed through technology for efficient governance and delivery.
Embedded here is PDF presentation on Smart City project by Municipal Commissioner of Ahmedabad Municipal Corporation(AMC). The city of Ahmedabad is among 20 cities selected for first round of funding under the Smart City scheme initiated by the central government. Pan-city proposal and area specific development plans are described in this presentation. The AMC will need to form a Special Purpose Vehicle to implement the Smart City projects, jointly funded by central government, state government and civic body
SHOULD YOU INVEST?
Smart cities can be a good option for property investors. According to Sumit Jain, co-founder & CEO, commonfloor. com, places such as Kochi Smart City and Gift offer substantial scope for price appreciation.
"At present, prices in these cities are reasonable. The potential for price appreciation is high. But the investor must have a long time horizon," says Prashan Agarwal, co-founder, PropTiger.com.
"While these regions are considered good for investors and buyers, one must be cautious. Buyers with a short investment horizon (two-four years) must refrain from investing in these regions because most of these projects are in the implementation stage. It will take several years before they become reality. Further, site visit will give an added advantage as one has to look at on-ground realities rather than rely on promises," says Jain of commonfloor.com
Concerns – Financial management – a stumbling block…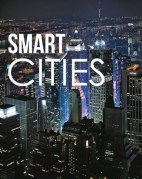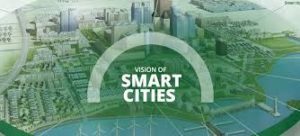 "Even as funding for these smart cities is an area of concern, the major challenges remain with respect to the development of smart cities project management, government decision making and policy and regulatory framework," Deloitte India's PN Sudarshan said.
Boom time for realty
As more smart cities start to take form, the real estate sector will see a huge boom. One of the requirements of a smart city is to boast quality infrastructure so as to cater to the establishment of high profile industries and MNCs. The more industries a smart city attracts, employment opportunities will open up for more professionals, which in turn would increase the demand for new apartments in Ahmedabad.